Greta Thunberg is Time's 2019 Person of the Year: 6 things kids can learn from the teen activist
Greta Thunberg, Time's 2019 Person of the Year: The teen activist who began her journey with the 'school strike for climate change' or Fridays for Future is a global icon today. She is an inspiration and your kids can learn several things from her journey.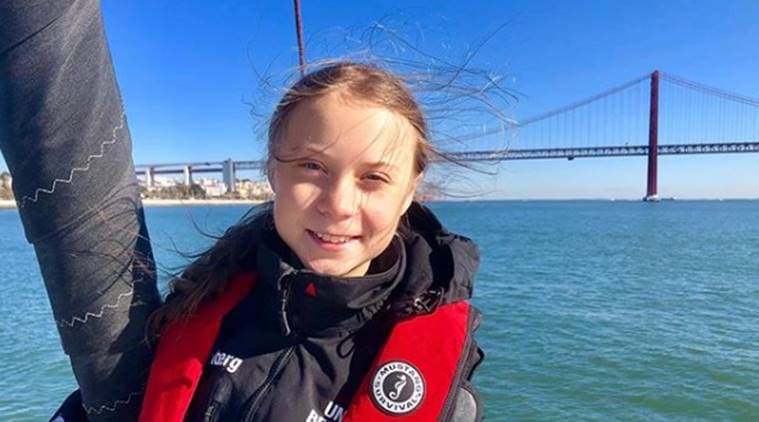 Greta Thunberg, the Swedish climate activist, has been named Time magazine's Person of the Year for 2019. The 16-year-old is reportedly the youngest person to have been chosen by the magazine since 1927, when they started the tradition.
The teen activist who began her journey with the 'school strike for climate change' — Fridays for Future — is a global icon today. She is an inspiration and your kids can learn several things from her journey:
1. Anybody can make a difference
What caught the world's attention was that the individual whose sincere activism on climate change could inspire masses across the world to take to the streets in protest was only a teenager herself. Through her journey, Greta Thunberg has had to deal with many powerful and influential people but she tackled things head-on without inhibitions. Parents tend to infantalise children, often ignoring their opinion on things which may mar their spirit to think independently. They should instead be given all the support they require if they want to make a change in their own small way.
2. To keep an open mind
To achieve this, parents need to expose kids to a variety of ideas, even if contradictory, without imposing on them any kind of bias. The world perhaps would not have got such a brave and bold activist as Thunberg without her having the opportunity to think critically. On missing school for her activism, her father was once quoted as saying, "[We] respect that she wants to make a stand. She can either sit at home and be really unhappy, or protest, and be happy".
3. To become a responsible member of the world
Needless to mention, all of Thunberg's efforts are dedicated to raising awareness, thus making people responsible inhabitants of the planet. As the future generation who may have to bear the brunt of deteriorating conditions, it is important to make kids aware of the challenges and teach them to adopt eco-friendly ways of living, from reducing use of plastics to protecting flora and fauna.
Also Read| 5 ways to teach kids about climate change
4. To be resolute
The idea of climate change plagued Thunberg and despite skepticism from parents and teachers, she went ahead with her mission to do something about it. The girl who began with a school strike is being hailed today by the entire world for her contributions. Her impassioned United Nations speech still rings in our ears. One can say that is all because of her determination and unwavering dedication towards a cause.
5. To support what is right and speak up
Politicians have called her names; others have called her a victim of child abuse but no amount of derision could succeed in dampening her revolutionary spirit. Not only do you need to teach children to identify right from wrong but also inspire enough confidence in them to fight for what is right, without doubting themselves or their own intentions unnecessarily.
6. Disability is not a deterrent
Thunberg was diagnosed with Asperger syndrome, obsessive-compulsive disorder (OCD) and selective mutism. But as she said once, Aperger's has been her "superpower" while selective mutism "basically means I only speak when I think it's necessary." There are many, from authors to sportspersons, who have successfully established their identity beyond their disability. And to help kids do so too, it is parents who first need to shed prejudices and support their them completely.
For all the latest Parenting News, download Indian Express App
Source: Read Full Article