The 2022 NICE guidelines for the diagnosis and management of gout
A new editorial study on Gout, Urate, and Crystal Deposition Disease discusses the 2022 National Institute for Health and Care Excellence (NICE) guidelines for the management of gout.
Study: Crystal Clear? The 2022 NICE Guideline for the Diagnosis and Management of Gout. Image Credit: mapo_japan / Shutterstock.com
What is gout?
Gout is one of the most common forms of inflammatory arthritis that lead to pain and disability. Although effective treatments are available for gout, care for this condition is largely considered suboptimal.
Only a few people with gout receive the definitive 'curative' urate-lowering therapy (ULT). Of these individuals, some achieve target serum urate levels required for the dissolution of monosodium urate crystal and clinical remission.
Current guidelines to treat gout
Clinical practice guidelines are statements that comprise recommendations for the optimization of patient care.
Several clinical guidelines have been published by the American College of Rheumatology (ACR), American College of Physicians (ACP), British Society for Rheumatology (BSR), and European Alliance of Associations for Rheumatology (EULAR) to optimize the diagnosis and management of gout. However, different recommendations can be made due to differences in methodologies, the types of permitted evidence to be included in the recommendation, and which multidisciplinary stakeholders are involved in the development of the guidelines.
The highest profile disagreement between guideline recommendations concerning gout has been caused by the ACP 'treat-to-avoid-symptoms' approach to ULT. This approach differs from other national and international guidelines that include a 'treat-to-target' strategy, in which titration of the ULT dose is used to achieve target serum urate levels.
NICE gout guidelines
NICE published new guidelines in June 2022 for the diagnosis and management of gout. These guidelines were established following the systematic search and review of relevant literature, combined with the consensus view, expert opinion, and patient perspectives.
The multidisciplinary guideline committee consisted of one orthopedic surgeon, one dietician, one pharmacist, two lay representatives, an independent chair, as well as methodological experts from the NICE National Guideline Center. These recommendations cover the diagnosis, assessment, and management of gout flares, lifestyle and diet, information and support, long-term gout management, and referral to specialist services.
As compared to previously published guidelines regarding gout management, NICE recommends allopurinol or febuxostat as first-line ULT in people with gout without a history of major cardiovascular disease, while other guidelines recommended febuxostat only as a second-line ULT. NICE guidelines also concluded that no difference exists in cost-effectiveness or clinical efficacy between febuxostat and allopurinol.
The NICE guideline was in agreement with the ACR, BSR, and EULAR guidelines in recommending a 'treat-to-target' approach to ULT, which is in contrast to ACP guidelines.
Furthermore, NICE recommends a target serum urate level of less than 360 µmol/L as compared to a universal target serum urate level of less than 300 µmol/L recommended by BSR guidelines.
NICE also recommends follow-up and disease monitoring, which was not included in previous guidelines. These new guidelines also recommend annual monitoring of patient serum urate levels, even after they have achieved the target level.
Limitations
ULT recommendations by NICE were limited to xanthine oxidase inhibitors, with uricosuric drugs not considered. This made the guideline ineffective for people with gout who have contra-indications, are intolerant of, and do not respond to febuxostat and allopurinol. However, recommendations for treatment with uricosurics could be found in the BSR, EULAR, and ACR guidelines.
Conclusions
The 2022 NICE guidelines provide clarity on the diagnosis and management of gout. Including febuxostat as a first-line ULT can expand access to therapeutics for gout patients, while disease monitoring and follow-ups can provide healthcare professionals with an organized framework to manage the condition and ultimately lead to better health outcomes. Thus, the NICE guidelines have the potential to improve the management, prevention, and awareness of gout.
Journal reference:
Dahanayake, C., Jordan, K. M., & Roddy, E. (2023). Crystal Clear? The 2022 NICE Guideline for the Diagnosis and Management of Gout. Gout, Urate, and Crystal Deposition Disease. doi:10.3390/gucdd1010002.
Posted in: Medical Science News | Medical Research News | Medical Condition News | Disease/Infection News | Healthcare News
Tags: Allopurinol, Arthritis, Cardiovascular Disease, CLARITY, Diet, Disability, Drugs, Efficacy, Gout, Healthcare, Inflammatory Arthritis, Orthopedic, Pain, Pharmacist, Rheumatology, Therapeutics, Titration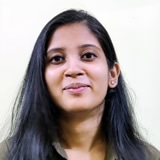 Written by
Suchandrima Bhowmik
Suchandrima has a Bachelor of Science (B.Sc.) degree in Microbiology and a Master of Science (M.Sc.) degree in Microbiology from the University of Calcutta, India. The study of health and diseases was always very important to her. In addition to Microbiology, she also gained extensive knowledge in Biochemistry, Immunology, Medical Microbiology, Metabolism, and Biotechnology as part of her master's degree.
Source: Read Full Article