New study re-examines the 'obesity paradox' in chronic heart failure patients
In a recent article published in the European Heart Journal, researchers revisited the 'obesity paradox' in patients with chronic heart failure (HF). Intriguingly, the theory that obesity increases the risk of HF encompasses many oddities.
Study: Revisiting the obesity paradox in heart failure: what is the best anthropometric index to gauge obesity? Image Credit: Honigjp31 / Shutterstock
Background
Drug Discovery eBook
Compilation of the top interviews, articles, and news in the last year.
Download a free copy
The obesity paradox was first reported in patients on maintenance hemodialysis two decades ago based on their body mass index (BMI), a well-recognized anthropometric index. Several authors have confirmed its existence in large-scale clinical trials on patients with HF, suggesting that patients with higher BMI vs. lower BMI have a better prognosis.
Most studies examining the obesity paradox in HF patients have used the BMI index to assess its extent, likely due to the ease of calculating it and, more importantly, as BMI ≥ 25 kg/m2 is a well-recognized indicator of obesity worldwide. However, the anthropometric measure of BMI has its limitations. It fails to consider body composition and does not represent fat distribution in the human body.
Since the human body is made up of muscle, fat, and bone and accumulates fat as visceral, subcutaneous, or ectopic fat, people with more fat, e.g., a Japanese sumo wrestler, or more muscle, e.g., an American wrestler with the same BMI might not be at a comparable risk of cardiovascular disease (CVD). Similarly, age-related, involuntary loss of skeletal muscle mass, as in sarcopenia, and accumulation of more intramuscular and visceral fat show a negative correlation with survival in HF patients.
Moreover, barely some studies of the obesity paradox in HF account for N-terminal pro-brain natriuretic peptide (NT-proBNP) levels, a prognostic biomarker in HF. Based on this data, there is an urgent need for other anthropometric indices to BMI, such as the waist-to-height ratio (WHtR) in patients with HF or other CVDs.
About the study
In the present study, researchers assessed how the new anthropometric index, WHtR impacts the obesity paradox in HF patients. To this end, they performed a posthoc analysis of the PARADIGM-HF trial, a randomized controlled trial (RCT) conducted across 47 countries. This trial evaluated the effectiveness of the angiotensin receptor–neprilysin inhibitor (ARNI) vis-à-vis enalapril in chronic HF patients with reduced ejection fraction (HFrEF).
Results
The National Institute for Health and Care Excellence in the United Kingdom (NICE) highlighted WHtR as a good predictor for the development of CVD, with a more accurate estimate of central adiposity than BMI, across patients of all ethnicities and with gender-related differences. Conversely, waist circumference and waist-to-hip ratio require more assessment because they accurately reflect central obesity but not skeletal muscle mass.
So, a man with 185 cm height and 91cm waist circumference (measured above the navel) has a WHtR of 0.49 and falls into the category of patients with no increased health risk. Based on data from healthy individuals, the NICE guideline recommends maintaining a waist measurement of less than half your height to lower the risk of HF.
Despite embedding multivariable analyses for prognosis-related factors, e.g., NT-proBNP, the present study results showed no new evidence concerning obesity paradox in HFrEF patients by BMI or WHtR anthropometric indices measurements. However, it showed that the WHtR-assessed adiposity eliminated the obesity paradox but increased the risk of HF hospitalization. In any case, this paradox was never intended to anticipate hospitalizations caused by HF.
The possible explanation for the observed differences is that the WHtR reflects pathophysiological processes, e.g., body fat distribution, more precisely because waist circumference indicates central obesity. On the other hand, BMI accounts for both height and body weight. The former varies with ethnicity, gender, and skeletal weight, whereas pathological conditions, such as edema, influence body weight quite strongly.
Additionally, the authors mentioned that the benefits of ARNI treatment do not vary across groups by BMI or WHtR indices measurements, so it is unlikely that obese patients benefit more from this treatment.
Conclusions
The current study raised the need for revisiting the obesity paradox in HF patients with preserved ejection fraction (HFpEF) and lean HF patients by WHtR, which better reflects pathophysiological processes of obesity, but also further tests are warranted to validate the effect of weight loss in 'truly' obese HF patients with a high WHtR.
Intriguingly, the researchers could not extrapolate the study findings to emaciated patients with a BMI less than 18.5 kg/m2 enrolled in the PARADIGM-HF trial. Notably, Asians have lower levels of BMI. Though few, these patients are one of those population subsets that highlight the importance of the obesity paradox. Also, they did not use WHtR cut-off values recommended in the NICE guidelines. While it could help manage obesity and lifestyle-related diseases in healthy people, further research is needed to determine the appropriate cut-off values for WHtR in HF patients.
More importantly, WHtR reflects central obesity but cannot specify 'sarcopenic obesity,' a pathological condition involving fat accumulations despite reduced skeletal muscle mass. Thus, combining WHtR measurements with dual-energy X-ray absorptiometry (DEXA) or bioelectrical impedance analysis (BIA), two skeletal muscle mass evaluation methods, might help attain better stratification of risk in HFrEF patients.
Journal reference:
Ryosuke Sato, Stephan von Haehling, Revisiting the obesity paradox in heart failure: what is the best anthropometric index to gauge obesity?, European Heart Journal, 2023;, ehad079, DOI: https://doi.org/10.1093/eurheartj/ehad079, https://academic.oup.com/eurheartj/advance-article/doi/10.1093/eurheartj/ehad079/7072066?login=false
Posted in: Men's Health News | Medical Research News | Medical Condition News | Women's Health News
Tags: Angiotensin, Biomarker, Body Mass Index, Bone, Brain, Cardiovascular Disease, Chronic, Edema, Heart, Heart Failure, Muscle, Obesity, Receptor, Research, Sarcopenia, Weight Loss, X-Ray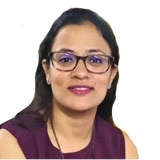 Written by
Neha Mathur
Neha is a digital marketing professional based in Gurugram, India. She has a Master's degree from the University of Rajasthan with a specialization in Biotechnology in 2008. She has experience in pre-clinical research as part of her research project in The Department of Toxicology at the prestigious Central Drug Research Institute (CDRI), Lucknow, India. She also holds a certification in C++ programming.
Source: Read Full Article