New ASA Decision Tree Tool Helps Treat Difficult Airways
A new decision tree tool guides anesthesiologists through managing patients with difficult airways by improving communication and identifying factors of concern, according to a report in Anesthesia & Analgesia.
"The American Society of Anesthesiologists (ASA) Task Force on Management of the Difficult Airway has developed a decision tree tool that uses inductive assessments to guide the anesthesiologist's choice of pathway in the ASA's Difficult Airway Algorithm," write co-authors William H. Rosenblatt, MD, and N. David Yanez, PhD, both from the Department of Anesthesiology of Yale School of Medicine in New Haven, Connecticut.
"The tool prompts the anesthesiologist to consider the risk of difficulty with laryngoscopy (direct or indirect) and tracheal intubation, facemask or supraglottic ventilation, gastric contents aspiration, and rapid oxyhemoglobin desaturation," they add.
The decision tree guides anesthesiologists through four elements of airway management by asking:
Is there a risk of difficulty with laryngoscopy and tracheal intubation?

Can facemask/supraglottic ventilation be used (for rescue)?

Is the patient free from aspiration risk?

Will the patient tolerate a period of apnea?
The tool encourages doctors to follow the awake intubation pathway when the patient is at risk of difficult tracheal intubation in the presence of difficult ventilation, significant aspiration risk, or rapid oxyhemoglobin desaturation.
Four Experts React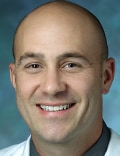 Dr Nicholas Dalesio
"If both laryngoscopy (assessed first) and ventilation (assessed second) are likely difficult or if aspiration risks are high or rapid desaturation is likely, the tool recommends that awake intubation be performed," Nicholas M. Dalesio, MD, MPH, director of the Pediatric Difficult Airway Program at Johns Hopkins University School of Medicine in Baltimore, Maryland, told Medscape Medical News.
"Often, anesthesiologists do not get extensive training or maintenance of training in awake intubation techniques, specifically techniques to provide optimal airway topicalization and sedation. Performing awake intubation takes additional preparation and can often delay surgery," he noted in an email.
"All anesthesiologists should be comfortable performing awake intubation," he added, "and proper planning and communication with the patient and surgical team can improve the success of securing an airway in patients with a difficult airway."
But, he continued, "if performing intubation is likely to not be difficult or if the remaining questions are answered in the negative, the tool recommends the clinician evaluates the airway for surgical airway placement and then manages the airway after induction of anesthesia.
"Additional assessment of practice setting, patient factors, proposed surgical procedures, available devices and skilled aid, and especially the anesthesiologist's experience must also help drive the decision of which path to follow," said Delasio, who was not involved in the development of the tool.
Christopher R. Barnes, MD, an assistant professor in the Department of Anesthesiology & Pain Medicine at the University of Washington in Seattle, calls the tool an easy-to-follow approach when deciding between awake intubation and induction of anesthesia.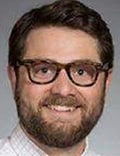 Dr Christopher Barnes
" 'Cannot intubate, cannot ventilate' is every airway practitioner's nightmare," he said in an email. "The difficult airway is a highly stressful situation that all airway practitioners will experience. This 'decisional tree' approach guides them in a way that minimizes those dreaded scenarios."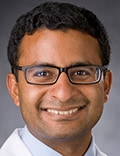 Dr Ankeet Udani
The decision tree is "a concise guided reminder to preplan an awake or asleep management plan for the patient's airway," said Ankeet D. Udani, MD, MSEd, director of the Human Simulation and Patient Safety Center at the Duke University School of Medicine in Durham, North Carolina.
"I have mentally been using a similar algorithm for years. I appreciate the authors' guide, however, as a cognitive aid is always helpful in times of crisis or in other environments," he said in an email.
Algorithms to help anesthesiologists manage difficult airways have been available for decades, said Jeremy P. Walco, MD, an assistant professor of anesthesiology in the Division of Critical Care Medicine at Vanderbilt University Medical Center in Nashville, Tennessee.
"However, the critical decision of whether to secure the airway either prior to or following induction of general anesthesia has perhaps been overlooked, and this tool fills that void," he added in an email.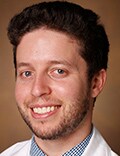 Dr Jeremy Walco
"The tool has the potential to significantly enhance patient safety by providing a framework for anesthesiologists to prevent the catastrophic 'cannot intubate, cannot ventilate' situation, while also focusing on patient comfort by helping avoid unnecessary awake intubations," he said.
"However, no algorithm can capture every possible combination of patient and systems-based factors," Walco cautioned. "The tool should be viewed as a supplement to, rather than a substitute for, sound clinical judgement."
The study received no funding. Rosenblatt declares financial relationships with various entities. Yanaz and all independent experts have disclosed no relevant financial relationships.
Anesthesia & Analgesia. Published online February 16, 2022. Full text
Source: Read Full Article