Is It Time for Yet Another COVID Booster? It's Complicated
Editor's note: Find the latest COVID-19 news and guidance in Medscape's Coronavirus Resource Center.
On Twitter, as in real life, it's a question on many minds: When should we think about the next COVID-19 vaccine? Or should we?
For some people who have received a two-dose primary series and all the recommended boosters, that could mean a sixth shot since COVID-19 vaccines became available. But is even that enough (or too much)?
At this point, no one knows for sure, but new guidance may be on the docket.
On Jan. 26, the FDA's Vaccines and Related Biological Products Advisory Committee is meeting. On the agenda is discussion about plans for future vaccinations for COVID-19.The committee, made up of external advisers, evaluates data on vaccines and other products for the agency.
According to the FDA announcement, after the meeting, "the FDA will consider whether to recommend adjustments to the current authorizations and approvals, and the FDA will consider the most efficient and transparent process to use for selection of strains for inclusion in the primary and booster vaccines."
From there, the CDC will take up the issue and decide on recommendations.
The issue is important, as more than 550 Americans a day are still dying from COVID-19, as of the week ending Jan. 13, the CDC reported. That's up from 346 a day for the week ending Dec. 28.
Yet, uptake of the newest vaccine, the bivalent booster, has been slow. As of Jan 11, just 15.9% of the population 5 years and up has gotten it; for those most vulnerable to COVID19 – those 65 and up – the number is just 39%.
COVID Vaccines, 2023 and Beyond
Meanwhile, infectious disease experts have widely differing views on what the vaccination landscape of 2023 and beyond should look like. Among the areas of disagreement are how effective the bivalent vaccine is, which people most need another shot, and what type of vaccine is best.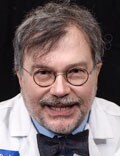 Dr Peter Hotez
"I think we probably will need another booster," says Peter Hotez, MD, PhD, dean of the National School of Tropical Medicine at Baylor College of Medicine, and co-director of the Center for Vaccine Development at Texas Children's Hospital in Houston. "The question is, what is it going to be? Is it going to be the same bivalent that we just got, or will it be a new bivalent or even a trivalent?"
The trivalent booster, he suggested, might include something more protective against XBB.1.5.
The bivalent booster gives "broadened immunity" that is improved from the original booster shots, says Eric Topol, MD, founder and director of the Scripps Research Translational Institute in La Jolla, CA, and editor-in-chief of Medscape, WebMD's sister site for health professionals.
In his publication Ground Truths, Topol on Jan. 11 explained how new data caused him to reverse his previously skeptical view of how the FDA authorized the bivalent vaccine in September without data on how it affected humans at the time.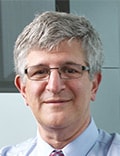 Dr Paul Offit
Paul Offit, MD, director of the Vaccine Education Center and a professor of pediatrics at the Children's Hospital of Philadelphia, is a member of the FDA advisory committee for vaccines. He still takes a dimmer view of more bivalent booster vaccines, at least as a blanket recommendation.
While he acknowledges that boosters can help some groups – such as older adults, people with multiple health conditions, and those with compromised immune systems – he opposes a recommendation that's population-wide.
"People who fall into those three groups do benefit," he says, "but the recommendation is everyone over 6 months get the bivalent, and what I'm asking is, 'Where is the data that a healthy 12-year-old boy needs a booster to stay out of the hospital?'"
Evolving Research
"We are trying to understand how to stay one step ahead rather than several steps behind [the virus]," says Michael Osterholm, PhD, director of the Center for Infectious Disease Research and Policy at the University of Minnesota.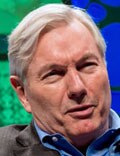 Dr Michael Osterholm
Among the key questions: How well can a vaccine work against a single subvariant, when no one can say for sure what the next predominant subvariant will be?
Much more research has become available recently about the bivalent vaccine and its effectiveness, Osterholm says. "The bivalent vaccine is working as well as we could have expected," he says, especially in high-risk people and in those over age 65. The challenge we have is, what does that mean going forward?"
In his review, Topol concludes: "There is now more than ample, highly consistent evidence via lab studies and clinical outcomes to support the bivalent's benefit over the original booster."
Among other evidence, he looked at eight studies, including four that used a live virus as part of the research. Six of the eight studies showed the bivalent booster is more effective against the BA.5 variant, compared to the original booster shots. Two others showed no real difference.
"The four live virus studies offer consistent evidence of broadened immunity for the BA.5 vaccine that is improved over the original booster shots," Topol wrote. The evidence also found the bivalent antibody response superior against XBB, he wrote.
Topol also cited CDC data that supports the benefits of the bivalent shot on hospitalization in older adults. During November, hospitalization of adults 65 and above was 2.5 times higher for those vaccinated who did not get the booster, compared to those who got the updated bivalent booster.
Boosters do matter, Offit says. "But not for all." In a perspective published Jan. 11 in The New England Journal of Medicine – the same issue that published the two studies finding few differences between the original and bivalent – Offit wrote that boosting is best reserved for vulnerable groups.
Chasing the variants with a bivalent vaccine, he says, "has not panned out. There remains no evidence that a bivalent vaccine is any better than what we had. Please, show me the data that one is better than the other."
Offit believes the goal should not be to prevent all symptomatic infections in healthy, young people by boosting them "with vaccines containing mRNA from strains that might disappear a few months later."
The CDC needs to parse the data by subgroups, Offit says. "The critical question is, 'Who gets hospitalized and who is dying? Who are they?'"
That data should take into account age, ethnicity, vaccine history, and other factors, Offit says, because right now, there is no great data to say, "OK, everyone gets a boost."
Future Vaccine Costs
Another debate – for not only current boosters but future ones, too – centers on cost. Without congressional action to fund more vaccines, vaccine makers have suggested their prices may reach $130 a dose, compared to the average $20-per-dose cost the federal government pays now, according to a Kaiser Family Foundation report.
The government has spent more than $30 billion on COVID-19 vaccines, including the bivalent, to provide them free of charge.
The suggested price increase infuriated many. On Jan. 10, Sen. Bernie Sanders (I-VT), incoming chair of the Senate Committee on Health, Education, Labor and Pensions, sent a letter to Moderna CEO Stéphane Bancel, urging him to reconsider and refrain from any price increase.
"The huge increase in price that you have proposed will have a significantly negative impact on the budgets of Medicaid, Medicare and other government programs that will continue covering the vaccine without cost-sharing for patients."
He pointed out, too, the $19 billion in profits Moderna has made over the past 2 years.
While most people with health insurance would likely still get the vaccines and booster for free, according to the Kaiser analysis, will a higher price discourage people from keeping up with recommended vaccinations, including a possible new booster?
"I think so, yes," Hotez says, noting that vaccine reluctance is high as it is, even with free vaccinations and easy access.
"The government is balking at paying for the boosters," he says. "I think it's very tone deaf from the pharmaceutical companies [to increase the price]. Given all the help they've gotten from the American people, I think they should not be gouging at this point."
He noted that the federal government provided not just money to the companies for the vaccines, but a "glide path" through the FDA for the vaccine approvals.
Are New, Variant-Specific Boosters Coming?
Are Moderna, Pfizer-BioNTech, and others developing more variant-specific vaccines, boosters, or other advances?
Novavax, approved in July 2022 as a primary series and in some cases as a booster, is "also developing an Omicron-containing bivalent vaccine at the direction of public health agencies," says spokesperson Alison Chartan.
Pfizer responded: "When and if we have something to share we will let you know."
Moderna did not respond.
Sources
Peter Hotez, MD, PhD, dean, National School of Tropical Medicine, Baylor College of Medicine; co-director, Center for Vaccine Development, Texas Children's Hospital, Houston.
Paul Offit, MD, director, Vaccine Education Center and professor of pediatrics, Children's Hospital of Philadelphia.
Michael T. Osterholm, PhD, director, Center for Infectious Disease Research and Policy (CIDRAP), University of Minnesota, Minneapolis.
Ground Truths. Eric Topol, MD: "The bivalent vaccine booster outperforms."
CDC: "COVID Data Tracker: Weekly Review," "Rates of Laboratory-Confirmed COVID-19 Hospitalizations by Vaccination Status," "Trend in the Number of COVID-19 Vaccinations in the U.S."
FDA: "Vaccine and Related Biological Products Advisory Committee January 26 Meeting Announcement."
The New England Journal of Medicine: "Immunogenicity of BA.5 Bivalent mRNA Vaccine Boosters," "Antibody Response to Omicron BA.4-BA.5 Bivalent Booster," "Neutralization against BA.2.75.2, BQ.1.1, and XBB from mRNA Bivalent Booster," "Bivalent Covid-19 Vaccines – A Cautionary Tale."
Nature Medicine: "Low neutralization of SARS-CoV-2 Omicron BA.2.75.2, BQ.1.1 and XBB.1 by parental mRNA vaccine or a BA.5 bivalent booster."
BioRxiv: "Bivalent mRNA vaccine improves antibody-mediated neutralization of many SARS-CoV-2 Omicron lineage variants," "Improved Neutralization of Omicron BA.4/5, BA.4.6, BA.2.75.2, BQ.1.1, and XBB.1 with Bivalent BA.4/5 Vaccine."
Kaiser Family Foundation: "How Much Could COVID-19 Vaccines Cost the U.S. After Commercialization?"
Alison Chartan, spokesperson, Novavax.
Pfizer Media Relations.
Source: Read Full Article