How Camomile Could Prevent Neutropenia in Pediatric Leukemia Patients
Research published in the Avicenna Journal of Phytomedicine has found that chamomile syrup is a viable complementary therapy in children with acute lymphoblastic leukemia (ALL). The effect of chamomile is improved immunity as a result of increasing white blood cell (WBC) count; this has the effect of minimizing chemotherapy-associated neutropenia.
Image Credits: Chalie Chulapornsiri / Shutterstock.com
Neutropenia is the depletion of neutrophils (a type of white blood cell). In patients receiving chemotherapy, this is a common side effect. Therapy commences following four weeks of remission, with the aim to eliminate malignant cells in the bone marrow.
Chemotherapy-induced neutropenia is a hematological toxicity which increases the risk of complications such as fever. The co-administration of Granulocyte colony-stimulating factor (GCSF) is known to minimize neutropenia but incurs a cost and is associated with several side effects such as vasculitis and bone pain.
Consequently, approaches to protect against neutropenia will mitigate the need for GCSF in remission chemotherapy, as well as reducing complications associated with the condition.
Chamomile as a complementary and alternative medicine
Complementary and alternative medicine (CAM) is becoming increasingly accepted alongside conventional medicines. These medicine-based approaches encompass herbal medicines and include the Matricaria chamomilla L. (German chamomile). German chamomile has been shown to possess anti-inflammatory, anti-microbial, anti-cancer and antioxidant ability.
Its anti-cancer effect is attributed to apigenin, a major flavonoid present in chamomile. In addition, the compound bisabolol oxide A has been shown to prevent the proliferation of leukemia K562 cells.
Currently, oral ingestion of chamomile has been approved by the German Commission; its indication as an immunomodulatory agent is considered safe in pediatric patients.
Based on previous studies, and traditional use, the group sought to determine whether chamomile has an immune-boosting effect in the context of patients with a weakened immune system.
Study design: testing the effect of chamomile syrup relative to a placebo group
The study conducted was a randomized, placebo-controlled, clinical trial in which patients were allocated a placebo in a 1:1 ratio. Moreover, the study was triple blinded; the statistician, principal researcher, and participants were unaware of participants in receipt of the chamomile syrup.
Apigenin quantification was achieved using high-performance liquid chromatography (HPLC); the chromatogram verified the presence of this flavonoid at an equivalent concentration of 1.27 mg/ml in drug syrup.
Patients received 2.5 ml of the complementary therapy (containing 125 mg of chamomile extract) or placebo syrup over 30 days. This intervention occurred without altering the treatment strategies of patients, including the administration of GCSF.
ANC and WBC: Quantification of the immunomodulatory effects of chamomile
To determine whether chamomile could induce an immune-boosting effect, the group measured the quantities of white blood cells (WBCs) and absolute neutrophil count (ANC). They found that patients receiving chamomile syrup experienced an increase in the mean ANC levels. Matched participants receiving the placebo treatment experienced a decreasing trend. Moreover, the rate of ANC increase was accelerated in the drug group as determined by a 5-day monitoring period.
This concurred with previous studies by Pourdeghatkar et al., 2017 and Mazokopakis et al., 2005 who determined a linear relationship with oral mucositis and granulocyte count. Moreover, neutrophil recovery occurred following the resolution of treatment. Animal studies have also revealed that reactive oxygen species (ROS) play an essential role in neutrophil and erythrocyte protection against oxidative stress.
The WBC and platelet count were found to increase in patients receiving the drug intervention; however, this was not statistically significant. The group hopes that the evaluation of this effect of chamomile is explored in future studies.
Chamomile has no effect on the quality of life
The team sought to determine if the chamomile therapy affected Quality of Life (QoL) in patients. This was measured according to a NO-AZL Preschool Children Quality of Life (TAPQOL) questionnaire. In their study, there was no significant change in QoL. Any recorded decrease in QoL was attributed to the dry skin experienced by leukemia patients. Although mild, it presents a complication in future studies.
Relative to systematic reviews, the effect on QoL is likely to be evaluated more effectively with the passage of time. Hence, a longer follow-up study is necessary to exactly quantify the effect on QoL.
Apigenin as the crucial agent of immunomodulation
The anticancer effects of apigenin have been widely documented. It is known to induce cell-cycle arrest and autophagy in leukaemia cells, which form the basis of its ant-cancer property. Moreover, apigenin is known to have a protective effect on aflatoxin B1-induced immunotoxicity. Both the ant-cancer and anti-inflammatory properties of apigenin place it as a promising agent for cancer prevention.
Future direction
Limitations in the groups' study included the absence of blood sampling and the lack of separation between the standard and high-risk patients. Moreover, the TAPQOL questionnaire was better suited to being conducted 3 months following the treatment; it was conducted sooner due to difficulties accessing patients after this time.
The team concludes that the oral application of chamomile is an effective immune-enhancing CAM through its increase in WBC count (specifically ANCs) in patients suffering from ALL. Specifically, it has a protective effect against chemotherapy-induced neutropenia. This verifies its use as a safe CAM in these patients; although long term follow-up studies are necessary to evaluate the long-term effects in larger sample sizes
Sources
Pourdeghatkar F, et al. (2017) The effect of chamomile mouthwash on the prevention of oral mucositis caused by chemotherapy in children with acute lymphoblastic leukemia. Iran J Ped Hematol Oncol. 7:76–81.
Mazokopakis E, et al. (2005) Wild chamomile (Matricaria recutita L) mouthwashes in methotrexate-induced oral mucositis. Phytomedicine. Doi: 10.1016/j.phymed.2003.11.003
Daneshfard, B, et al. (2020) Effect of chamomile on chemotherapy-induced neutropenia in pediatric leukemia patients: A randomized triple-blind placebo-controlled clinical trial. Avicenna J Phtomed
[Further reading:
Last Updated: Mar 11, 2020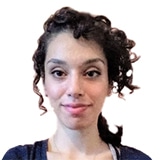 Written by
Hidaya Aliouche
Hidaya is a science communications enthusiast who has recently graduated and is embarking on a career in the science and medical copywriting. She has a B.Sc. in Biochemistry from The University of Manchester. She is passionate about writing and is particularly interested in microbiology, immunology, and biochemistry.
Source: Read Full Article