COVID-19 public health interventions reduced other respiratory infections
Wearing masks and quarantining while sick has helped mitigate the spread of the severe acute respiratory syndrome coronavirus 2 (SARS-CoV-2). An indirect benefit of these efforts appears to be a decrease in flu cases and other respiratory infections. New research led by Lisa G. Winston of the University of California, San Francisco, confirmed COVID-19 public health interventions helped decrease the number of airborne viruses.
The findings suggest COVID public health guidances like masking are nonpharmaceutical ways to reduce respiratory illness in the future. The researchers note these interventions remained helpful even when people began to congregate more outside.
"While our findings add to the evidence regarding effective disease mitigation strategies, it is also notable that the low rate of respiratory virus detection remained low during intermittent months of increased public interaction and movement in the Bay Area, including periods when businesses were allowed to partially reopen, times at which civil protests occurred, and periods of increased summer outdoor recreational activities. This suggests a central role for masking and reduction of enclosed space gathering for the disruption of respiratory viral transmission."
The study "Significant and sustained decrease in non-SARS-CoV-2 respiratory viral infections during COVID-19 public health interventions" is available as a preprint on the medRxiv* server, while the article undergoes peer review.
Study: Significant and sustained decrease in non-SARS-CoV-2 respiratory viral infections during COVID-19 public health interventions. Image Credit: Timothy L Black / Shutterstock
How they did it
The San Francisco Bay area had a shelter-in-place order in effect on March 16, 2020, with a mask mandate implemented on April 17, 2020. The researchers collected information on airborne viruses in the surrounding area from January 2019 to December 2020 to compare the prevalence of respiratory viruses a year before and during the pandemic.
They used a respiratory pathogen panel assay — used to detect infectious respiratory viruses — from the Zuckerberg San Francisco General Hospital clinical laboratory information system to examine 17 viral pathogens and 4 bacterial organisms. The researchers analyzed monthly trends of positive results for non-SARS-CoV-2 respiratory pathogens.
Proportion of positive respiratory pathogen tests by month in 2019 compared to 2020. Proportion of tests positive in 2019 and 2020 are shown by month. Respiratory viral illness diagnoses became significantly less frequent from March to April 2020, and from April-December 2020, the proportion of tests positive was consistently lower compared to the corresponding month in 2019. NS, not significant; *, P<0.05; **, P<0.01; ***, P<0.001; ****, p<0.0001. a Shelter-in-Place went into effect on March 16, 2020. b Masking ordinance went into effect on April 17, 2020.
Decreases in non-COVID respiratory infections
The researchers evaluated 1,484 tests in 2019 and 2,037 tests in 2020. The tests ranged from 13.6% to 39.1% positive for a respiratory infection from January 2019 to March 2020.
April to December 2020 represented the period during the COVID-19 pandemic. Respiratory infections dropped with a 0 to 11.1% positivity rate for non-SARS-CoV-2 infections.
"The proportion of total positive tests was not significantly different for January, February, and March of 2019 versus the same months in 2020. However, the proportion of positive tests was lower for every month April-December 2020 during COVID-19 restrictions compared to 2019," wrote the researchers.
The human rhinoviruses/enteroviruses were the most frequently detected of all the respiratory viruses. About 89.6% of positive test results for respiratory infections came from human rhinoviruses/enteroviruses during the pandemic compared to the 55% observed in 2019.
The San Francisco data showed no influenza cases for 2020 to 2021's flu season.
Study limitations
Certain study limitations could have influenced the results. The research design involved looking at 2-year data from a single healthcare system, which may not be translatable to other neighborhoods with different levels of respiratory infections. There may also be other confounds such as a person's demographic or adherence to masking that could influence the results. Also, changes in indoor policy restrictions in response to rising cases or increased vaccinations might cause considerable variations in monthly respiratory transmission.
People may have also experienced respiratory infections like the flu but were too scared to seek medical care during the pandemic. "Despite this, our focus on inpatients tested for respiratory infections, rather than the larger population of outpatients, should decrease variation in testing practices that may occur from workup of mild and undifferentiated illness."
It remains inconclusive which policy or combination of policies were most effective in lowering the number of respiratory infections. Researchers conclude that finding the answer to this question could help shape public health strategies for reducing respiratory droplet transmission at home, in public, or even at work.
*Important Notice
medRxiv publishes preliminary scientific reports that are not peer-reviewed and, therefore, should not be regarded as conclusive, guide clinical practice/health-related behavior, or treated as established information.
Journal reference:
Whitman JD, et al. Significant and sustained decrease in non-SARS-CoV-2 respiratory viral infections during COVID-19 public health interventions. medRxiv, 2021. doi: https://doi.org/10.1101/2021.05.11.21256147, https://www.medrxiv.org/content/10.1101/2021.05.11.21256147v1
Posted in: Child Health News | Men's Health News | Medical Research News | Women's Health News | Disease/Infection News | Healthcare News
Tags: Assay, Coronavirus, Coronavirus Disease COVID-19, Flu, Healthcare, Hospital, Influenza, Laboratory, Pandemic, Pathogen, Public Health, Research, Respiratory, Respiratory Illness, SARS, SARS-CoV-2, Severe Acute Respiratory, Severe Acute Respiratory Syndrome, Syndrome, Virus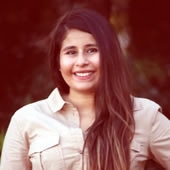 Written by
Jocelyn Solis-Moreira
Jocelyn Solis-Moreira graduated with a Bachelor's in Integrative Neuroscience, where she then pursued graduate research looking at the long-term effects of adolescent binge drinking on the brain's neurochemistry in adulthood.
Source: Read Full Article