Can lifestyle and nutrition be the answer for metabolic syndrome and type 2 diabetes remission?
The prevalence of diabetes is increasing rapidly throughout the world. According to the International Diabetes Federation, approximately 10.1% of the global population could have type 2 diabetes mellitus (T2DM) by 2035. Recently, scientists have reviewed the existing literature to elucidate the root cause of metabolic syndrome and type 2 diabetes. This review is available in Endocrinology and Metabolism Clinics of North America.
Background
Around 90% of T2DM cases are related to sedentary living, obesity, high consumption of processed and carbohydrate-rich foods, smoking, stress, high alcohol intake, and poor sleep habits. T2DM contributes to multi-organ dysfunction, which includes coronary artery disease.
Hyperinsulinemia reduces high-density lipoprotein cholesterol (HDL-C) levels, increases triglyceride levels, and impairs glucose tolerance (IGT). T2DM, particularly the hyperinsulinemic state, causes adipocyte dysfunction, destructive chronic inflammation, and cytokine activation.
Effectiveness of weight loss and physical activities in preventing metabolic diseases
Years of extensive research have established that obesity is associated with hyperinsulinemia, insulin resistance, T2DM, and pancreatic b-cell dysfunction. This condition can be effectively managed through lifestyle and behavioral changes.
Although obesity influences metabolic syndrome, weight loss may not be the only solution to tackle metabolic disease manifestation. The early phase metabolic syndrome can be effectively modified through nutritional modification, dietary caloric restriction, and physical activity (PA).
PA plays an important role in restricting the progression of prediabetes to T2DM. It has been observed that high PA enables a 30% reduction in diabetes risk. Based on the homeostasis model assessment insulin sensitivity (HOMA-IS), 30 minutes of moderate-to-vigorous intensity PA leads to a 15% difference in insulin sensitivity. Even moderate-intensity walking improves metabolic syndrome.
Although vigorous-intensity exercise leads to greater weight loss, a high amount of moderate-intensity exercise has also shown better glucose homeostasis. This finding was contradicted by another study which revealed that compared to moderate-intensity exercise, high-intensity exercise not only reduces the risk of metabolic syndrome but also reverses the risk factors that cause metabolic diseases.
Regular PA is a crucial component of lifestyle modification (LSM) for metabolic syndrome management. A sedentary lifestyle is regarded as the fourth-highest risk factor for increased mortality. Regular exercise, dietary modifications, and weight loss improve disease risk factors. Notably, moderate-intensity walking of 13.8 miles per week was found to be as effective as the combination of diet and exercise in preventing the progression of prediabetes to diabetes.
Antibodies eBook
Compilation of the top interviews, articles, and news in the last year.
Download a free copy
Technological improvements, such as smartphone and smartwatches tracking mechanisms, have helped monitor the daily number of steps and activity levels. After an 8-week intervention of 12,000 steps/weekday, a significant reduction in visceral fat, triglycerides, HDL-C, and fasting glucose was observed.
Effectiveness of balanced nutrition in diabetes management
In addition to PA, dietary interventions help prevent T2DM. The effectiveness of lifestyle interventions in patients with impaired IGT and fasting glucose (IFG) was confirmed in a US-based Diabetes Prevention Program. Importantly, the risk of diabetes was reduced by 90% in participants who underwent weight loss and achieved the required PA.
Another study indicated that a lower fat intake caused weight reduction, which ultimately caused a 3.0% incidence of diabetes, compared to the control group, where 9.3% diabetes incidence was noted. Weight loss has been correlated with improved insulin sensitivity.
The Mediterranean diet is rich in fruits, vegetables, legumes, seeds, fish, eggs, nuts, olive oils, moderate consumption of red wine, and reduced red meat intake. This diet introduces a variety of phytochemicals and polyphenols, which inhibit gut glucose absorption and aid insulin sensitivity. A higher intake of blueberries, apples, and pears, which contain abundant flavonoid subclasses of anthocyanins, lowers the risk of T2DM.
The Western Diet, associated with a high intake of red meats, saturated fats, processed foods, and refined grains, increases the risk of T2DM. In contrast, the Mediterranean diet is linked to several health benefits, such as improved insulin resistance and insulin sensitivity, reduction in oxidative stress, inflammation, lipid levels, and platelet aggregation, and enhancement in gut-microbiota diversity.
Several studies have pointed out that the Mediterranean diet alleviates cardiovascular disease, certain cancer types, Alzheimer's disease, and many more health conditions. Although a higher plant-based food intake reduces prediabetes and T2DM, increased consumption of potatoes and sweetened fruit juices reverses the effect.
Twelve months of consuming a low-carbohydrate ketogenic diet (LCKD) revealed a reduction in HbA1c levels from 6.6% to 6.1%. In addition, the ketogenic diet showed significant weight loss and reduction in diabetes medication.
Intermittent fasting (IF) is a type of dietary intervention involving calorie restriction for a period of time, i.e., one or several days per week of fasting. IF is further categorized into time-restricted feeding, alternate-day fasting, intermittent calorie restriction, religious fasting, and periodic prolonged fasting. IF regimens were highly associated with weight loss.
Conclusion
Taken together, LSM is extremely relevant for patients with metabolic syndrome. Weight loss, balanced nutrition, and physical activity reverse metabolic syndrome, reduce cardiovascular risk, and improves the overall health of patients.
Journal reference:
Gorodeski Baskin, R. and Alfakara, D. (2023) "Root Cause for Metabolic Syndrome and Type 2 Diabetes", Endocrinology and Metabolism Clinics of North America, 52(1), pp. 13-25. doi: 10.1016/j.ecl.2022.10.007. https://www.sciencedirect.com/science/article/abs/pii/S0889852922001013
Posted in: Medical Science News | Medical Research News | Disease/Infection News | Healthcare News
Tags: Alcohol, Blueberries, Cancer, Carbohydrate, Cardiovascular Disease, Cell, Cholesterol, Chronic, Coronary Artery Disease, Cytokine, Diabetes, Diabetes Mellitus, Diet, Endocrinology, Exercise, Fasting, Fish, Flavonoid, Food, Fruit, Glucose, HbA1c, Hyperinsulinemia, Inflammation, Insulin, Insulin Resistance, Ketogenic Diet, Lipoprotein, Meat, Metabolic Disease, Metabolic Syndrome, Metabolism, Mortality, Nutrition, Obesity, Oxidative Stress, Physical Activity, Platelet, Prediabetes, Red Wine, Research, Saturated Fats, Sleep, Smoking, Stress, Syndrome, Triglyceride, Type 2 Diabetes, Vegetables, Walking, Weight Loss, Wine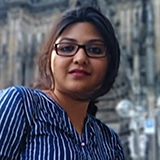 Written by
Dr. Priyom Bose
Priyom holds a Ph.D. in Plant Biology and Biotechnology from the University of Madras, India. She is an active researcher and an experienced science writer. Priyom has also co-authored several original research articles that have been published in reputed peer-reviewed journals. She is also an avid reader and an amateur photographer.
Source: Read Full Article