Beverage fructose intake may lead to an abnormal cardiometabolic profile
A study published in The American Journal of Clinical Nutrition describes that fructose intake from sugar-sweetened beverages can cause cardiometabolic disorders. In contrast, fructose from fruits was found to be good for cardiometabolic health.
Background
Fructose is present in high amounts in fruits, high-fructose corn syrups, and sugar-sweetened beverages. The US national survey data reported an average fructose intake of 49 gm per day, which accounts for about 10% of the total energy intake in the general population.
The most common source of fructose in the US is sugar-sweetened beverages, which provide 46% of total fructose. High fructose intake can cause various health adversities, including diabetes and obesity. Fructose is known to impair glucose metabolism, increase fatty acid synthesis, and trigger inflammation.
In the current study, scientists have explored the relationship between fructose intake from different food sources and blood levels of cardiometabolic and inflammatory biomarkers.
Study design
The scientists analyzed cross-sectional data from three large-scale studies conducted on US adults. A total of 6858 men from the Health Professionals Follow-up Study, 15,400 women from the Nurses' Health Study, and 19,456 women from Nurses' Health Study II were included in the current study. None of the participants had diabetes, cardiovascular disease, or cancer at the time of blood collection.
The data obtained from a food-frequency questionnaire was analyzed to determine fructose intake. Three different fructose sources were considered, including fruits, fruit juices, and sugar-sweetened beverages.
The blood samples collected from the participants were analyzed for 14 glycemic, inflammatory, and lipid biomarkers. These biomarkers are known to be associated with the pathogenesis of diabetes, cardiovascular diseases, and cancer.
Important observations
The data analysis from three study groups revealed that male participants have a higher intake of fructose than female participants. The fruit was identified as the major source of fructose in all study groups.
The intake of fructose from sugar-sweetened beverages was higher among males than females. In all study groups, participants, who were non-smokers, consumed significantly less alcohol, had lower body mass index (BMI), or performed more physical activity, were more likely to have higher fructose intake from fruits and fruit juices.
Relationship between fructose intake and blood biomarkers
The findings of the association analysis revealed that a 20 gm per day increase in fructose intake is associated with higher levels of inflammatory biomarkers and triglyceride and lower levels of adiponectin and high-density lipoprotein-cholesterol in the blood.
The association between fructose intake and levels of inflammatory biomarkers was more profound in participants with higher BMI and lowered physical activity.
Considering different fructose sources separately, sugar-sweetened beverages were found to cause unfavorable changes in most tested biomarkers. Intake of fruit juice was found to be associated with higher levels of C-peptide, hemoglobin-bound glucose (a marker of diabetes), triglyceride, and lower levels of adiponectin.
In contrast to fruit juice and sugar-sweetened beverages, fructose intake from fruits was found to be associated with favorable blood levels of cardiometabolic and inflammatory biomarkers. The substitution of 20 gm/day sugar-sweetened beverage fructose with fruit fructose caused a reduction in inflammatory, glycemic, and lipid biomarkers in the blood.
Study significance
The study indicates that fructose intake from fruit juice and sugar-sweetened beverages can lead to abnormal blood profiles of several cardiometabolic and inflammatory biomarkers. In contrast, fructose from fruits can have health benefits.
The study included many participants, including both males and females. Moreover, repeated assessments of dietary intake have been conducted. These were the major strengths of the study.
However, as mentioned by the scientists, fructose intake was self-reported; thus, the possibility of reporting bias could not be avoided. Moreover, the study population included White health professionals who maintained a healthier lifestyle. This restricted the generalizability of the findings.
Future studies involving more diverse populations are required to support policies that limit the intake of beverage fructose.
Journal reference:
Li X. (2023). Fructose consumption from different food sources and cardiometabolic biomarkers: cross-sectional associations in US men and women. The American Journal of Clinical Nutrition. doi: https://doi.org/10.1016/j.ajcnut.2023.01.006 https://www.sciencedirect.com/science/article/pii/S0002916523005099
Posted in: Miscellaneous News
Tags: Adiponectin, Alcohol, Blood, Body Mass Index, Cancer, Cardiometabolic, Cardiovascular Disease, Cholesterol, Diabetes, Food, Frequency, Fructose, Fruit, Glucose, Glucose Metabolism, Hemoglobin, Inflammation, Lipoprotein, Metabolism, Nutrition, Obesity, Physical Activity, Triglyceride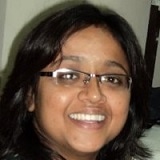 Written by
Dr. Sanchari Sinha Dutta
Dr. Sanchari Sinha Dutta is a science communicator who believes in spreading the power of science in every corner of the world. She has a Bachelor of Science (B.Sc.) degree and a Master's of Science (M.Sc.) in biology and human physiology. Following her Master's degree, Sanchari went on to study a Ph.D. in human physiology. She has authored more than 10 original research articles, all of which have been published in world renowned international journals.
Source: Read Full Article