Artemisia argyi plant extracts and phytochemicals shown to inhibit SARS-CoV-2 in new research
In a recent study posted to Research Square*, researchers reported that Artemisia argyi extracts and phytochemicals could inhibit severe acute respiratory syndrome coronavirus 2 (SARS-CoV-2).
Background
The continued evolution of SARS-CoV-2 has resulted in novel genomic variants with high transmissibility and immune resistance. As such, the therapeutic efficacy of antiviral treatments decreases, warranting the need to explore more potent therapies for coronavirus disease 2019 (COVID-19). A. argyi belongs to the Asteraceae family and is a traditional Chinese medicine (TCM).
The plant contains many bioactive compounds, such as flavonoids, caffeoylquinic acids, and terpenoids, and exhibits anti-allergic, anti-inflammatory, anti-microbial, and anti-diabetic properties. Moreover, it was reported that this TCM could suppress tumor cell proliferation; it is also implicated as a potential treatment for severe acute respiratory syndrome (SARS) and Middle-East respiratory syndrome (MERS).
The study and findings
The present study evaluated the potential activity of A. argyi extracts and known phytochemicals against SARS-CoV-2. Fluorescence resonance energy transfer (FRET)-based enzymatic assays were performed to study the effects of 14 known A. argyi compounds on cellular enzymes involved in viral spike processing.
Umbelliferone and eriodictyol attenuated the enzymatic activity of host cellular transmembrane protease serine 2 (TMRPSS2). Eriodictyol also abrogated furin activity in a dose-dependent manner. Further, FRET assays revealed that eriodictyol inhibited the interactions between the viral spike and host cellular receptor, angiotensin-converting enzyme 2 (ACE2).
Next, the researchers investigated in silico the binding/docking of umbelliferone and eriodictyol in the catalytic sites of TMRPSS2 and ACE2. This analysis confirmed the interactions of the two phytochemicals with TMPRSS2 and ACE2 catalytic pockets. Besides, both phytochemicals were found to inhibit spike and ACE2 interactions.
Genetics & Genomics eBook
Compilation of the top interviews, articles, and news in the last year.
Download a free copy
Having established that the phytochemicals target proteins involved in cell entry of SARS-CoV-2, the researchers next examined the cytotoxicity of A. argyi extracts, umbelliferone, and eriodictyol in the BEAS-2B cell line. The 50% cytotoxicity concentrations (CC50) of A. argyi extracts, umbelliferone, and eriodictyol were 4471 μg/ml, 302.4 μM, and 212.6 μM, respectively.
Moreover, the researchers noted the selective suppression of ACE2 and TMPRSS2 protein expression as a result of treatment with extracts and phytochemicals, with significantly reduced RNA concentrations of TMPRSS2 and ACE2. The team used SARS-CoV-2 spike-pseudotyped lentiviral particles (S-VPP) to further characterize the potential effectiveness of A. argyi extracts and the two phytochemicals in inhibiting infection.
To this end, ACE2-expressing HEK-293T cells were pre-treated with A. argyi extracts, eriodictyol, or umbelliferone for two days and infected with pseudoviruses expressing spike proteins from SARS-CoV-2 variants. Infection with SARS-CoV-2 wildtype, Beta, Gamma, and Delta pseudoviruses was highly repressed by (pre)treatment with A. argyi extracts and the phytochemicals. However, infection with SARS-CoV-2 Alpha or Epsilon pseudovirus was unaffected.
Notably, umbelliferone and A. argyi extracts showed an inhibitory effect against SARS-CoV-2 Omicron BA.1, BA.1.1., and BA.2 pseudoviruses in a dose-dependent manner, whereas eriodictyol failed to inhibit Omicron pseudoviruses. Finally, the researchers examined the effects of eriodictyol on the enzymatic activity of viral 3-chymotrypsin-like (3CLpro) and papain-like (PLpro) proteases and RNA-dependent RNA polymerase (RdRp), using FRET-based assays, and observed that eriodictyol treatment highly reduced activities of these viral proteins.
Conclusions
In summary, the study investigated the potential inhibitory activity of A. argyi extracts and the known phytochemicals from the plant against SARS-CoV-2 and its mutant variants. The findings suggested that phytochemicals act by suppressing ACE2/TMRPSS2 and RdRp, thereby, entry and replication of SARS-CoV-2, respectively. The plant extracts and umbelliferone also showed an inhibitory effect against SARS-CoV-2 Omicron pseudoviruses, which eriodictyol lacked. Together, these results revealed the potential of A. argyi extracts and phytochemicals for use as SARS-CoV-2 inhibitors.
*Important notice
Research Square publishes preliminary scientific reports that are not peer-reviewed and, therefore, should not be regarded as conclusive, guide clinical practice/health-related behavior, or treated as established information.
Journal reference:
Fang-Ju Cheng, Thanh Kieu Huynh, Hung-Yu Ko et al. (2023). Artemisia argyi potentially prevents the infections with SARS-CoV-2 variants, 12 January 2023. Research Square. doi: https://doi.org/10.21203/rs.3.rs-2362385/v1 https://www.researchsquare.com/article/rs-2362385/v1
Posted in: Medical Science News | Medical Research News | Disease/Infection News
Tags: ACE2, Angiotensin, Angiotensin-Converting Enzyme 2, Anti-Inflammatory, Cell, Cell Line, Cell Proliferation, Coronavirus, Coronavirus Disease COVID-19, covid-19, Cytotoxicity, Efficacy, Enzyme, Evolution, Fluorescence, FRET, Genomic, Medicine, Omicron, Polymerase, Proliferation, Protein, Protein Expression, Pseudovirus, Receptor, Research, Respiratory, RNA, SARS, SARS-CoV-2, Serine, Severe Acute Respiratory, Severe Acute Respiratory Syndrome, Syndrome, Tumor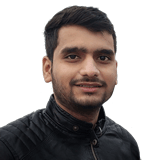 Written by
Tarun Sai Lomte
Tarun is a writer based in Hyderabad, India. He has a Master's degree in Biotechnology from the University of Hyderabad and is enthusiastic about scientific research. He enjoys reading research papers and literature reviews and is passionate about writing.
Source: Read Full Article