Adenovirus outbreak in New Jersey kills 11, officials order center to separate patients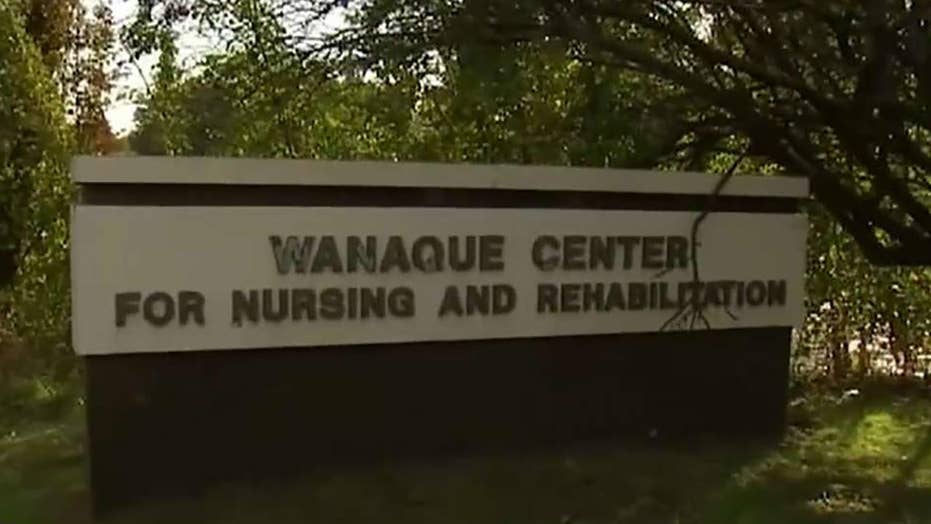 Virus kills 11th 'medically fragile' child at NJ facility
Adenovirus outbreak claims its 10th victim at a pediatric care center in Wanaque, New Jersey. Wanaque Center for Nursing and Rehabilitation has stopped admitting new patients until the outbreak is over; Lauren Green reports.
A viral outbreak at a New Jersey pediatric facility has killed another child, health officials confirmed Friday, bringing the total number of fatalities to 11. In a news release posted to the department's website, officials said the child died Thursday night at an unidentified New Jersey hospital.
"The child had been a resident of the Wanaque Center for Nursing and Rehabilitation in Haskell, and was among 34 adenovirus cases that have been associated with the current outbreak, including a total of 11 deaths," the news release said.
The announcement comes on the heels of one emergency room doctor claiming that two boys taken to the hospital with symptoms were in "irreversible shock" by the time they arrived.
DAD FIGHTING FOR LIFE AFTER WEST NILE VIRUS DIAGNOSIS
"According to Wanaque's records, both had been exhibiting signs of shock days before they were sent to the ER," Dr. Frank Briglia, who once served as medical director at the care facility but was terminated, and has a whistleblower lawsuit pending against the facility's previous owner, told NJ.com.
According to the news release, the health department has issued a statewide call for members of the New Jersey Medical Reserve Corp. to help the facility separate sick and asymptomatic patients. They have also called upon volunteer respiratory therapists to help with pediatric care, and for nurses and nurse aides with experience "caring for pediatric populations with chronic illnesses."
The department has ordered for the separation of patients to be completed by Nov. 21.
"On Wednesday, the Department of Health took enforcement action against the Wanaque Center, prohibiting new admissions to the entire facility and requiring it to hire a certified Infection Control Practitioner (ICP) and a Department-approved physician or physician practice with board certification in infectious disease," the news release said.
Officials said the move is in response to "serious infection control deficiencies cited in ongoing inspections."
The children sickened in the current outbreak fell ill between Sept. 26 and Nov. 12, with the facility first notifying the department of health about the outbreak in early October.
MAN'S RUNNY NOSE WAS ACTUALLY LEAKING BRAIN FLUID
Parents of victims have questioned the center's timing, and if more could have been done to prevent the outbreak and subsequent deaths.
Paula Costigan, whose 14-year-old son was sickened in the outbreak, told ABC 7 NY that she didn't know about her son's illness until a week later.
"He is in really bad shape… it started to affect his right lung," she said.
Another mother of an 18-year-old patient with cerebral palsy who contracted the virus claimed she had to beg the staff to transfer her daughter to a hospital. She claimed that on a Nov. 5 visit, she noticed yellow secretions coming from her daughter's mouth and that when she called to check on her the next day, she had developed a fever.
"Can you guess how much worse she would be if I hadn't told them that she needed to be at the hospital?" the mother, who requested to be kept anonymous citing her daughter's privacy, told NJ.com. "It shouldn't have come down to this.
Adenovirus has an incubation period of two to 14 days and can occur at any time. The particular strain, identified as type 7, is common to communal living settings such as nursing homes and military bases, and can be in severe in patients with compromised immune systems.
Source: Read Full Article